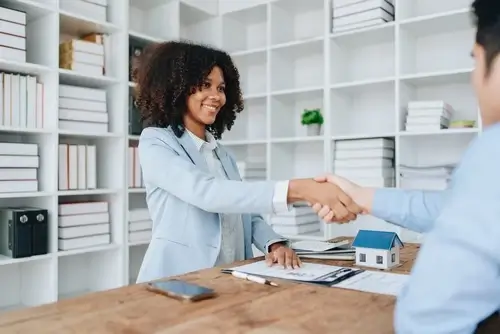 Once you reach the closing day for your new mortgage, you may be wondering what to do next. There are several important steps to take as well as several privileges you can now enjoy again once your loan has closed.
1. Verify Your Loan Has Funded
Don't assume that just because you signed the paperwork, the deal is final and the money has been funded. With refinance loans, for example, there is a 3-day rescission period that starts the day you sign. The mortgage will not be funded until the end of that "cooling-off" period. One of the worst things you could do is assume your mortgage is complete and then make some big purchases, changing your financial picture and causing your loan to get sent back through the underwriting process.
2. Double Check Your New Payment Info
To make sure you are ready for the first payment, go through your loan documents and verify the new monthly payment amount, the cost of mortgage insurance, as well as when your first payment will be due and to whom. Some payments are due in 30 days or even 45 days after the close. Confirming the date will help you avoid late payments which will damage your credit. You might consider even setting up automatic payments immediately.
3. Check on any Escrow Refunds
You might be due an escrow refund if there were any overages in the closing costs or insurance premiums. Check with your escrow company to see if you'll be getting any money returned to you.
4. Watch for a Change in Loan Servicers
It is extremely common for your mortgage company to sell off your loan to investors and for your mortgage to be handed over to another company for servicing. You should be notified by mail or email about any changes and where to send your monthly payments. Be on the lookout for scams though. Verify any communications you receive before switching your payments.
5. Feel Free to Make Big Ticket Purchases Again
About a week after your mortgage has truly closed and funded, you are clear to start buying the new furniture and appliances you want for your new space, or to take out a new auto loan, or any other purchase you've been waiting to make. Just make sure your spending doesn't jeopardize your ability to make your mortgage payments.
6. Start Renovation Projects
If your new home has some repairs or renovations needed, you can now move forward. After the loan closes but before you move in is often the best time to do remodeling or upgrading, allowing you to avoid living in the midst of the noise and mess of home improvements.
7. Pay Attention to Rates
While getting a new mortgage loan may be the last thing on your mind when you close, as a homeowner it's smart to pay attention to the direction of interest rates. If they fall significantly, you could save lots of money by refinancing into a lower rate.
Closing on a mortgage loan is exciting and rewarding. By preparing for the next steps, you can make sure you are ready and able to ready for homeownership.
If you know of anyone in need of our services, please give us a call today! We would love to help your friends and family buy or refinance a home as well.