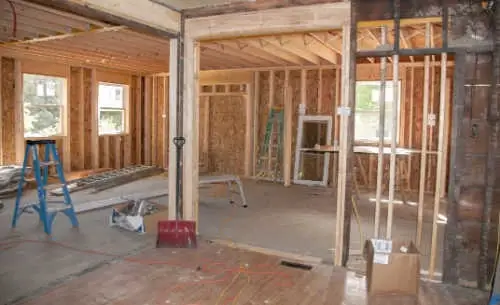 With mortgage rates on the rise, and home prices at record highs, many homeowners are choosing to renovate their current homes rather than sell and buy a bigger, better place. While that can be a smart move, if the homeowner ever does decide to move, they may be surprised that their major investment in a brand-new kitchen or spa-worthy bathroom may not provide the return they expected.
Hot-Ticket Renovation Trends
A new study by Contractor Growth Network revealed that today's most popular home renovations are not the upgrades that actually result in greater home value. This includes major kitchen and bath overhauls as well as basement renovations. In fact, a separate report from housing market research and analytics firm Zonda Media found that overall homeowners are only realizing a 60% return on their remodeling when it comes to home sales. That means that if you spend $100,000 on a state-of-the-art modern kitchen, when you sell your home the price will likely increase by only $60,000, meaning you invested $40,000 you'll never see again.
"You have to throw away everything you see on HGTV," said Todd Tomalak, Zonda's principal of building products research, in a CNBC interview.
What is generating the greatest return-on-investment these days are renovations related to functionality or curb appeal. According to Zonda, the top ROI home improvements are garage door replacements and switching out traditional furnaces for electrified heat pumps, which both yield 103% of the upfront price. They are closely followed by replacing house siding with stone veneer (102% ROI) and putting in a new steel entry door (101%.) Kitchen remodels are more profitable when they minor - painting and updating the backsplash. Even basic mid-range kitchen remodels - refacing cabinets and putting in new countertops, flooring, appliances or fixtures - only turn an 86% ROI.
Making the Right Choice
If you are one of the 95% of homeowners who plan to do a major home improvement project in the next, according to a report by Real Estate Witch, you should carefully consider how much your desired renovation will increase your home value in the end. You may want to call up your real estate agent to find out what renovations are seeing the biggest ROI in your area. It is also important to remember that most remodeling projects end up costing more than the original estimate. A safe way to assess the true cost is to add 10% to the bid you receive.
Once you have decided on the parameters of your remodel, you may need to secure new financing to pay for the work. While it is true that mortgage rates are rising, they are still much lower than rates on most other types of loans like credit cards or personal loans. If you have a significant amount of equity in your home, a home equity loan or home equity line of credit may be your best option. These are second loans that also use your property as collateral. With a home equity loan, you get a lump sum at the outset for your project that requires repayments to start immediately. A HELOC allows you to pull out money up to a certain amount as needed over a certain period of time and you only have to make interest payments on anything you borrowed during the draw period. Full repayment begins at the end of that initial time.
CONCLUSION:
A home renovation project can increase the value of your home, but only if you pick the right feature to change.
If you're looking to buy a new home or you want to consolidate debt, please give us a call today!