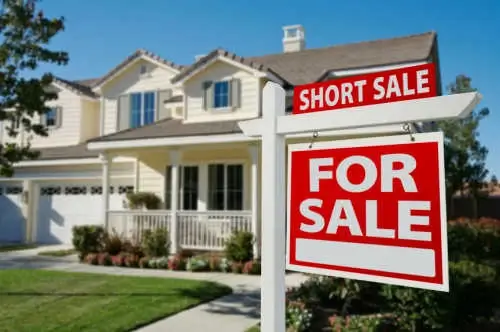 With the explosive home price growth of the last few years, many people have been priced out of the homebuying market. If you fall in this category, there may be some avenues you could still try to break into the homeownership scene. One of these is short sales. These are a special type of sale where the homeowner is unable to keep up with their mortgage, and it can translate into big savings for buyers. Here's what you need to know about the short sale process.
What is a Short Sale?
A short sale is when the homeowner has fallen behind on their payments by several months and does not have the means to get back on track. The homeowner then negotiates with the lender to sell the house for less than they still owe on the mortgage. This keeps the borrower from going into foreclosure, which leaves a worse mark on the credit report. Lenders can benefit from stopping the money loss problem earlier, hopefully recouping more of their investment with a short sale than they would get if they had to foreclose on the home.
Benefits of Buying a Short Sale
Better Home Condition – These properties can often be in better physical condition than other distressed homes like foreclosures because the owners are typically still living in them up until the sale and have a greater interest in enticing buyers to want their property.
Lower Price – Because the goal is to get the home sold as quickly as possible, short sale prices can be up to 20% lower than comparable homes on the market. However, the price is always subject to the lender's approval.
Less Competition – There are generally fewer buyers willing to jump through the extra hoops necessary for a short sale.
Risks of Buying Short Sales
Time – It can take up to six months of negotiations with the homeowner's mortgage lender before a short sale deal is finalized.
Uncertainty – Anything can happen during the course of a short sale. The lender can reject the offer, the homeowner might find a way to get current on their mortgage and pull out of the sale, another buyer could come in at the last minute with a higher offer. Patience and adaptability are important for choosing the short sale route.
Property Condition – Homeowners in this situation already don't have enough money to even cover their mortgage payment; they often don't have the funds to take care of repairs or routine maintenance on the house. You may inherit lots of issues that need to be addressed before you even move in.
If you think the extra effort for a short sale is worth the price reduction, you can look for distressed properties with the help of your real estate agent as well as on social media sites like Facebook Marketplace or Craigslist. With a good measure of patience and effort, buying property through a short sale is sometimes the perfect way to buy a home in a great neighborhood that you otherwise might not be able to afford.
Give us a call today so that we can help you become Pre-Approved to Buy a Home!