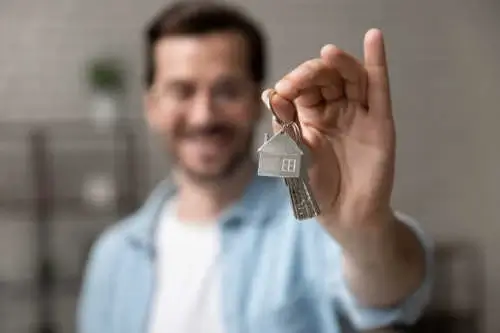 If you are starting the homebuying process, you may have heard that you should get a mortgage pre-approval, not a prequalification. And yet, mortgage prequalification wouldn't exist if they didn't serve a purpose. They simply serve a different purpose. Here's what you need to know about prequalification and how it can aid you in your quest for homeownership.
A mortgage prequalification is an estimate from a lender of how much they would likely loan to a borrower. With either a quick phone call or an online form, you will provide some basic information to the lender, like your income and credit score range. The lender will plug that information into their calculators to be able to give you a rough approximation of how much you could potentially borrow for a home purchase. It will also provide an estimate of how much your monthly payments would be at that price.
What information is required?
For most prequalification forms, you will need answers to questions like the following:
What is your annual income?
What is your credit score range? (From below 620 to above 740)
Have you been employed full-time for the past two years?
How much do you plan to contribute as a down payment?
How much do you pay in monthly recurring debts? (Credit cards, student and auto loan, etc.)
Have you filed for bankruptcy or had a foreclosure in the past seven years?
The more specific your answers, the more accurate the estimate from the lender will be.
Benefits of Mortgage Prequalification
A prequalification estimate can be especially helpful if you are truly just getting started in the home buying process and need a starting point in terms of budget. With a prequalification, you will have a good idea how much you can afford, and that knowledge can inform your home search. This will keep you from getting your heart set on homes above your price level.
Talking to a lender, even in this preliminary way, can also provide you with helpful information about loan types, down payment requirements, and what current interest rates are like.
Plus, prequalification is quick and easy and can be completed in minutes by phone or online.
How does prequalification differ from pre-approval?
A prequalification is a purely non-binding estimate of financing based on stated income, debts, and assets. With pre-approval, lenders actually verify a borrower's income, assets, credit score, and employment history. This gives them the confidence to make a tentative promise of funding to the borrower. A buyer with a pre-approval letter is attractive to sellers as they know the buyer already has financial backing behind their offer.
Not a Guarantee
While a prequalification estimate can provide you with helpful info as you start your home search, just remember that it is not a guarantee of financing. When you are ready to put an offer on a property, let us know and we can provide you with a pre-approval letter so that sellers will give serious consideration to your offers.
If you have any questions, please give us a call today!