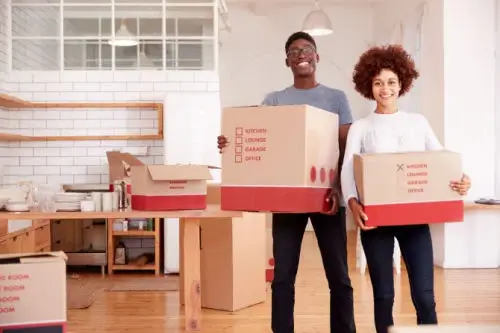 Buying a home for the first time is a big deal. Whether your first purchase is your last or if it is a stepping stone to a larger one in the future, there is a lot to think about and understand as you settle on the right home. Here are 5 things every first-time home buyer should know for the best possible outcome.
1. Getting Pre-approved Can Help You Beat Out the Competition
While the housing market temperature has been cooling lately, there is still plenty of competition out there for the still-limited inventory. Having a pre-approval letter in hand can be the edge you need to earn your offer preferred status. Pre-approval is a preliminary promise from a lender for mortgage funds. It means talking with a lender and giving some basic financial details so they can determine if and how much you qualify for. They will run a credit check, ask for pay stubs from the past month, tax returns from the past two years, and bank statements from the last two to three months. They'll also want to know about any debts you have. Once you are pre-approved, you can start house shopping with confidence, knowing you can put in an offer at any time with a mortgage company to back you up.
2. You Can Change Real Estate Agents If You Want
If at any time you sense your real estate agent does not have your best interest at heart, you can walk away without penalties. You can try another agent within the same company or ask for referrals from friends, but do not be afraid to end the relationship if you are not getting the help you expect.
3. A 20% Down Payment Is Not Required
Saving up for a down payment is one of the biggest hurdles for first-time buyers. The good news is there are plenty of home loan options that do not require a full 20% down payment. With FHA, USDA, and some conventional mortgage, you may only have to contribute as little as 3.5% and if you qualify for a VA loan you won't have to put down anything at all.
4. Your Credit Score Is Huge When It Comes to Your Mortgage Approval
There are several factors that go into your mortgage approval, but your credit score is one of the most important for lenders. You can start to qualify for a home loan with a FICO score of around 620, but the best interest rate offers come for those who have scores at 700 and above. If your credit is not in its best shape, you may want to pause the home search for a few months while you do everything you can to improve your score. You can do this by paying down credit card balances and other debt, making all payments on time, and correcting any errors on your credit report
5. Be Prepared for Financial Surprises
It is not enough to be able to afford your potential mortgage payment when you start the homebuying process; there are some hidden costs of homeownership that you need to be prepared for. There are property taxes, homeowners' insurance, private mortgage insurance, homeowners' association fees, and utilities. Things like taxes and HOA costs can increase without warning. And then there are basic home maintenance and repair costs. Having a home emergency fund is important for being able to replace the fridge when it breaks or to repair the roof after a bad storm.
Buying a home for the first time is exciting, especially if you've done your homework and prepared as best you can for the application and homeowner responsibilities.
Give us a call today to see how we can help you get Pre-Approved to buy a home.