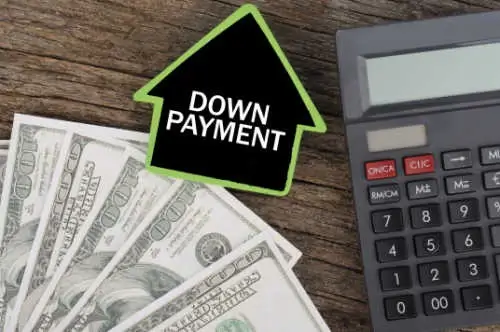 If you are itching to get into homeownership but don't have much of a down payment saved or much of a credit history, you might think you'll just have to wait. However, through its sponsored entities like Fannie Mae, the U.S. government has created mortgage programs that encourage homeownership among all Americans. The Fannie Mae HomeReady Mortgage, for example, might be your ticket to being able to buy a home now.
What is the HomeReady Mortgage?
It is a fixed-rate loan program guaranteed by Fannie Mae that allows for low down payments, closing costs, and alternative credit histories. The underwriting standards are more flexible than most conventional loans.
What Are the Benefits?
HomeReady Mortgages offer the following benefits:
Down payment requirements between 3%-5%
Borrowers without a strong credit profile can use alternative credit histories like rent or utility records to prove creditworthiness in some cases. 
Down payment funds and closing costs can come from multiple sources, unlike conventional loans. This can include gift money from friends and family, grants from lenders or other entities. There are also no minimum personal funds required for the down payment. 
Borrowers can cancel private mortgage insurance (PMI) after they reach 20% equity in their home.
HomeReady loans can be used for multiple property types, including single family homes, 1-to-4-unit dwellings, townhouses, condos, and planned unit developments. 
What Are the Qualifications?
In order to qualify for a HomeReady mortgage, there are several requirements:
A minimum credit score of 620. Other conventional loans typically have higher credit requirements. If you do not have a traditional credit report, your lender may be able to use rent or utilities bill histories to qualify.
The borrower income must be equal to or less than 80% of the county's area median income by a certain amount. The income limits do not apply in low-income areas, however. Your lender can help you figure out the limit for our region. 
The borrower must intend to live in the property attached to the HomeReady mortgage.
Borrowers are also required to attend homeownership education classes. These 4-6 hours of time are intended to prepare you for the financial challenges of owning and maintaining a home.
How Do I Apply?
If you feel a HomeReady mortgage is right for you, give us a call today. We can help you determine if you meet all the requirements and let you know what paperwork and documents you'll need to gather. These typically include government-issued ID, bank statements, and tax returns. Once you've turned in all the information, your underwriting process will begin, and you could be just 30 to 60 days from becoming a homeowner.
Scraping together a full down payment is a tall order these days, especially as a first-time homebuyer. A Fannie Mae HomeReady mortgage could be the perfect loan tool to help you overcome that obstacle and achieve your homeownership dreams.
Give us a call today to begin the first step to becoming a homeowner.
These materials are not from HUD or FHA and were not approved by HUD or a government agency